Home
About Us
Calendars
Great Room
Fiske Room
Arts Room
Friendship Hall
Rental
Rental Form [pdf]
Join Us
Cornerstone
Plate Project
Winter Market
Contact HAI



WINTER MARKET
Heart of the Arts, Inc. brings you the 14th market season at the 1912 Center.


Markets in the 2017-18 season will be held on Saturdays from 10 a.m. to 2 p.m.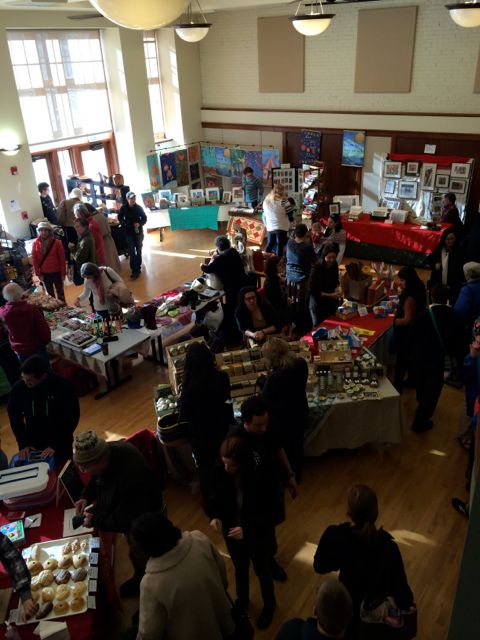 Winter Market Season:

November 4, 2017
November 11, 2017
December 2, 2017
December 9, 2017
February 3, 2018
March 3, 2018


Table Layout Map [pdf]


Thank you for considering becoming a vendor during the 2017-18 Winter Market season. Vendors selling original works or locally grown or produced artisan items may participate in the markets. Please read the following conditions of registration to be sure that you agree with these terms. Registration is on-going for consideration for market dates. Registrations made after October 1st will be added to the waiting list and will be contacted if a spot in the market becomes available.


Conditions of Registration

1. Sign up for all the dates that you are available or would like to sell at the Winter Markets. If you are open to selling in the Balcony space, please check that option in the location indication.

2. All vendors will be juried to ensure that each of the markets are well balanced. A photo of the items for sale will be used for the jury process. Once you have submitted your registration please send an email to 1912Center@gmail.com to let us know you have registered with photos of your product/s.

3. Space locations will be assigned the week prior to each market date, once your invoice has been paid and your sales tax form has been received. A copy of the market layout map is attached in the link above for reference.

4. Rental fees are $20 for a Great Room space and $10 for a Balcony space per market and must be paid in advance. All paid rental fees are non-refundable and payment is required to hold your market space. We have 23 Great Room spaces and 5 Balcony spaces per market.

5. Plaza spaces are available for $10 each and require advance registration. Registered Plaza vendors are required to submit a sales tax form but we will take payment the day of the market as the outside weather is unpredictable.

6. Sales tax forms will be mailed from our office and must be filled out and returned in advance. One form is required from each participating vendor. The same form can be used all season if you are using it as your temporary seller's permit.

7. You are required to have your seller's license, or your copy of the sales tax form to use as a temporary seller's permit, with you at all markets. Please keep it in your cash box.

8. In the Great Room some 6-foot-long tables and 8-foot-long tables and card tables are available for vendors to use in their set-up. In the Balcony card tables are available. You may use your own set-up to make your space unique if you would prefer. Please let the HAI office know if you would like to use one of our tables in your space. You can also let us know your power requirements at that time. You will need to bring your own table and chair for Plaza spaces.

9. Set-up may begin at 8 a.m. Markets open to the public at 10 a.m. and close at 2 p.m. No take down may happen prior to 2 p.m. Load out must be completed by 3 p.m. so please plan accordingly. HAI will provide volunteers to help with the load-in and load-out of your sales items.

10. Parking for loading and unloading is available in front of the 1912 Center and in the parking lot at the east and west ends of the building. After unloading, please move your vehicle a few blocks away to provide parking for shoppers in the lot.

11. Vendors agree to promote the markets they are participating in and will be given materials to help get the word out to the community. Also vendors agree that HAI may use any photos taken during the markets for publicity purposes.


If these terms and conditions are acceptable, please click the link below to register for 2017-18 season. (Please fill the form out carefully as this information is used all season long.) Registration is now open.

Winter Market Vendor Registration Form

For more information about the Winter Market, please contact Jenny Kostroff in the 1912 Center/HAI office at (208) 669-2249 or e-mail the 1912 Center at 1912Center@gmail.com and your question will be answered as soon as possible.

We look forward to working with you. Thank you.



top
Heart of the Arts, Inc. (HAI) Enriching lives and creating community by operating and restoring the 1912 Center.

1912center@gmail.com

1912 Center is open Monday through Friday from 9 a.m. to 6 p.m.
412 East Third Street * Moscow, ID 83843 * (208) 669-2249
Located between Adams & Van Buren
Just three blocks up from downtown on Third Street, across from Moscow High School

Please walk, bike, carpool or use the bus to come to the 1912 Center as parking is limited.
Also, be considerate of our neighbors and do not block their driveways.



site designed and developed:

bgp