Home
About Us
Calendars
Great Room
Fiske Room
Arts Room
Friendship Hall
Reception Gallery
Lecompte Auditorium
Rental
Rental Form [pdf]
Join Us
Cornerstone
Plate Project
Winter Market
Contact HAI



WHAT'S HAPPENING AT THE 1912 CENTER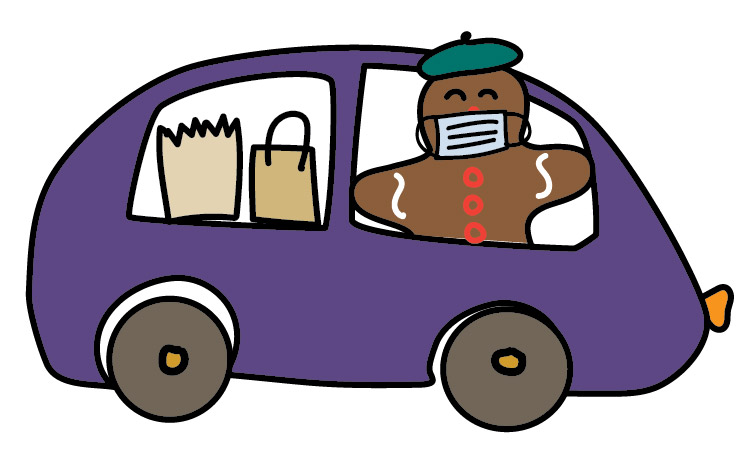 Winter Market 2020-21 Season

For the December 12th market
order in advance and motor-in!

The sixteenth season of the Winter Market is happening this winter and you can shop from artisan food and craft vendors keeping your purchases local this holiday season. Due to the state of Idaho's 10 person limit on gatherings, the December markets have been transitioned to motor-in style with pre-ordering directly with our vendors and curbside pick up at the 1912 Center of your items from 10 a.m. to Noon on December 12th. Please visit

December 12th Market Vendor Information

to learn how to shop with each of our vendors (with more listings posted as I receive information from the vendors), keeping your shopping local this holiday season. Want a printable list to use to know how each vendor is selling? Click the link here

December 12th Winter Market Vendor List [pdf]

to download the latest pdf of all the December 12th vendors! Then we will see you either on Third Street or in the east parking lot (off of VanBuren Street) to deliver your purchases curbside!

After December, the market season continues at the 1912 Center on Saturday, February 6th and Saturday, March 6th. In 2021 we hope to invite you inside to visit mores spaces beyond the Plaza and Great Room like the Arts Workshop, Lecompte Auditorium, Reception Gallery and the Book Room, a book shopping experience brought to you by the Friends of the Library on the west end of the second floor. Mask up and we will see you at the markets!

Please note: If you are picking up a Goodie Bag from Brush Creek Creamery, they will have those on the east side of the 1912 Center in the parking lot to distribute directly from there.

Matching Challenge

This is big! Thanks to a generous anonymous donor, all donations made between now and the end of this year (up to $100,000) will be matched! That's twice the impact for anything you give. If you've ever thought of donating to the ongoing revitalization of the 1912 Center, now is the time. We still have ONE MONTH left to meet this challenge in full!

You can mail us a check, donate online with a credit card, transfer stock or do an IRA rollover to our D.A. Davidson account, or just stop by the building with a bag of cash and your donation will be doubled! Help us to finish up the four remaining classrooms on the second floor in 2021. Thank you in advance for making our 1912 Center a more vibrant place in the community!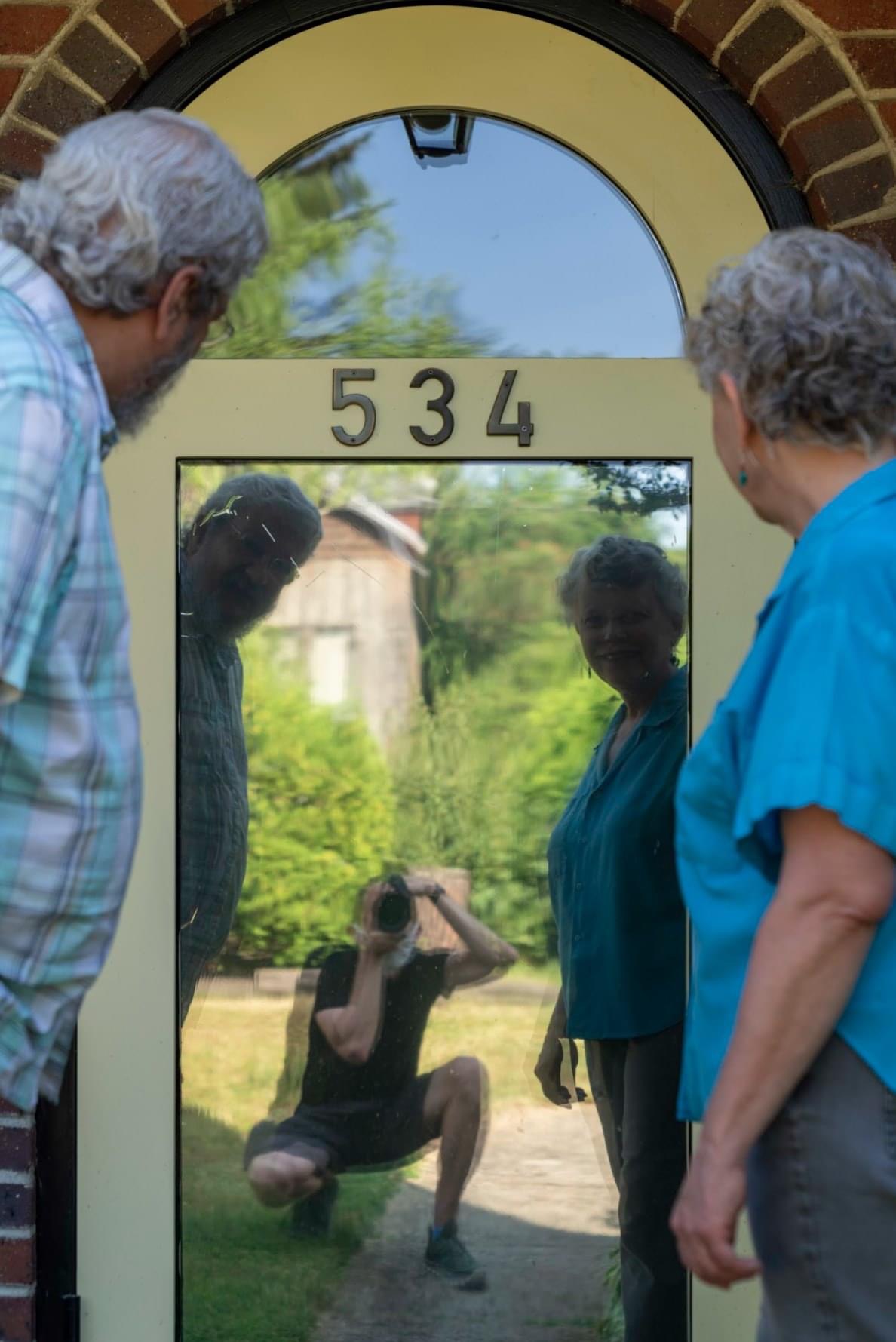 534 Featuring the Artist Himself
Front Porch Portraits

Photography by David Harlan

Currently on display in our hallway gallery, local artist David Harlan shares what he got up to during the months of quarantine when he visited members of our community at their homes and photographed family pods on their porches. The photos capture this moment in time during the pandemic of 2020 beautifully.

This show is featured in the first and second floor hallway gallery spaces, giving you a unique reason to come for a socially distanced visit to check out the new upstairs as of December 14th when the newly painted stairs will be ready to use. This show will run through January 2021. So come see your community at home!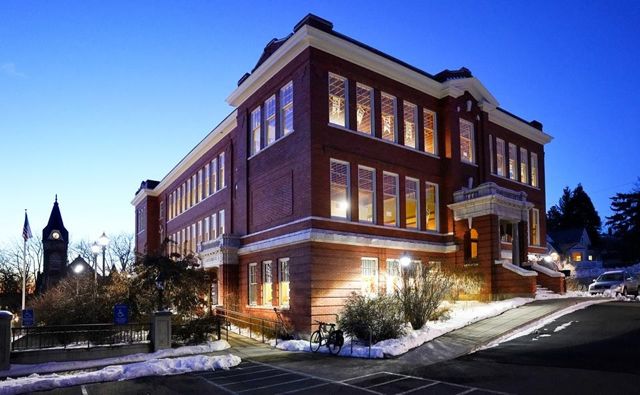 Southeast corner of the 1912 Center
Photo by David Harlan
What's Next?

Time to head upstairs!

The facility now has all the windows replaced and it looks beautiful thanks to our fantastic community donors' support! Windows may still be adopted for a $1,912 donation that may be made all at once or over time. Leave your own legacy at the 1912 Center with an engraved plaque on the window you choose and help fund the next construction project at the facility. We also have stairs to adopt for $500 per step! We may look all renovated from the outside but there are 20,000 square feet of space to get restored upstairs in the building to create more gathering spaces for our community.

We are just finishing construction to complete the small auditorium, reception gallery and bathrooms. Meanwhile we are still fundraising to be able to complete the second floor renovations to include a community living room, an historic classroom, a game room, and a Zoom meeting room.

Questions about the renovation project? Please contact Jenny Kostroff in the 1912 Center office at (208) 669-2249 or e-mail the 1912 Center at 1912Center@gmail.com and she will happily share with you what is happening at the building. Thank you so much for your support and shared excitement for getting more space renovated inside the 1912 Center as soon as possible!

In the meantime you can visit our Facebook page for updates on happenings in the building and photo albums of past events in the spaces to help you plan your next event at the 1912 Center.




top
Heart of the Arts, Inc. (HAI) Enriching lives and creating community by operating and restoring the 1912 Center.