Home
About Us
Calendars
Great Room
Fiske Room
Arts Room
Friendship Hall
Rental
Rental Form [pdf]
Join Us
Cornerstone
Plate Project
Winter Market
Contact HAI



WHAT'S HAPPENING AT THE 1912 CENTER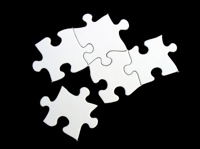 Missing Pieces
Museum of Missing Stuff

Community Art Show
Up through the end of March

What do you do if you are working a puzzle and the last piece is missing? Or you go to read something and cannot find your glasses? Or you wanted to participate in an event but missed the boat? Where can those missing items be found? At the 1912 Center during our community art show, of course!

Over 50 members of our community, of all ages and abilities, made art in all kinds of media on the theme "The Museum of Missing Stuff." It is okay that you missed the opening event at the beginning of February. You can still enjoy the show through the end of the month. Don't miss out!




AARP Tax Aide

Tax Aide Runs Through April 13

Get free help with your taxes
On Wednesdays and Fridays

Volunteers with the AARP Foundation/Tax-Aide Program are available to prepare tax returns free of charge on Wednesdays and Fridays on a first-come, first-served basis. Program hours are 9:30 a.m. to 2 p.m. through tax season. Tax help is usually located in the Great Room at the 1912 Center but is occasionally moved due to room conflicts to the Arts Workshop or Fiske Room. Help continues until Friday, April 13th.

No appointments are available so expect some waiting. The AARP Tax-Aide volunteers prepare returns for low-to-middle-income taxpayers of all ages with an emphasis on those who are 60 and older. The IRS and AARP sponsor this program. Please bring a copy of last year's tax return, all tax documents, driver's license and a Social Security card for yourself and all your dependents.

Need more information in advance? Please contact Randy Baukol, program coordinator, at (208) 882-5406 or by email at rvbaukol@gmail.com.




The west end of the 1912 Center
What's Next?

The facility now has all the windows replaced and it looks beautiful thanks to our fantastic community donors' support! Windows may still be adopted for a $1,912 donation that may be made all at once or over time. Leave your own legacy at the 1912 Center with an engraved plaque on the window you choose and help the next construction project at the facility. We may look all renovated from the outside but there are 20,000 square feet of space to get restored upstairs in the building to create more gathering spaces for our community.

In 2018, the roof (at the end of its 15-year life span) will be replaced during a summer project, and the monument sign on the corner of the property will finally be put in so that you will know that you are indeed at the 1912 Center! We are also in the process of raising $2 million in funds to be able to complete the second-floor renovations that will include a small auditorium, a community living room, an historic classroom, bathrooms and more. Come check the space out on a tour during one of our summer Plaza Concerts or Winter Markets so you can see first-hand what we are raising money to do.

Questions about the renovation project and what comes next? Please contact Jenny Kostroff in the 1912 Center office at (208) 669-2249 or e-mail the 1912 Center at 1912Center@gmail.com and she will happily share with you what is happening at the building. Thank you so much for your support and shared excitement for getting more space renovated inside the 1912 Center beginning in the next two years!

In the meantime you can visit our Facebook page for updates on happenings in the building and photo albums of past events in the spaces to help you plan your next event at the 1912 Center.




top
Heart of the Arts, Inc. (HAI) Enriching lives and creating community by operating and restoring the 1912 Center.





1912center@gmail.com

1912 Center is open Monday through Friday from 9 a.m. to 6 p.m.
412 East Third Street * Moscow, ID 83843 * (208) 669-2249
Located between Adams & Van Buren
Just three blocks up from downtown on Third Street, across from Moscow High School

Please walk, bike, carpool or use the bus to come to the 1912 Center as parking is limited.
Also, be considerate of our neighbors and do not block their driveways.



site designed and developed:

bgp