Home
About Us
Calendars
Great Room
Fiske Room
Arts Room
Friendship Hall
Rental
Rental Form [pdf]
Join Us
Cornerstone
Plate Project
Winter Market
Contact HAI



WHAT'S HAPPENING AT THE 1912 CENTER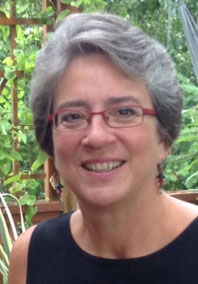 Susan Howlett Workshop

September 19th & 20th
Sessions with Susan at the 1912 Center

Susan Howlett, a seasoned consultant, speaker and trainer known nationally for offering no-nonsense solutions to persistent nonprofit problems is coming to Moscow on September 19 & 20 to share her wisdom with our nonprofit board members and staff. Thanks to a grant from the Moscow Giving Circle the main workshop, that would usually cost $150 to attend is available for the price of lunch.

Read more about the two sessions and register today by email. All sessions will be held in the Great Room of the 1912 Center at 412 E. Third St. in Moscow.


Tuesday, September 19 from 6:30 to 9 p.m.

Your Time is Valuable:
Get the Most Out of Your Board Leadership Experience

Research shows that the most prevalent complaint among board members nation-wide is that their time is not being used optimally. Sound familiar? Join us at the 1912 Center for an invigorating conversation with keynote Susan Howlett on how to make the maximum impact through your board service. Doors open at 6:30 p.m., program from 7 to 8:30 p.m. with questions afterwards. Enjoy a no-host beer and wine bar and complimentary desserts.

People who attend the board conversation will leave with:
Tools for maximizing board meeting time
Clarity about the difference between governance and management, and how to keep board conversations at the right level
Fun, interactive exercises to set strategic priorities and use them to drive behavior

For a taste of this session click this link. This event is free and open to anyone serving on or interested in nonprofit boards. No need to RSVP, just come and bring a friend.


Wednesday, September 20 from 9 a.m. to 4 p.m.

Raise More Money with Less Effort:
Moving from Transations to Transformational Giving

A practical, hands-on fundraising workshop, designed for Executive Directors and local leaders charged with raising money for our non-profit organizations. You'll learn how to create a more sustainable fundraising strategy, based on larger gifts from more loyal donors. Check in at 8:30 a.m., workshop runs from 9 a.m. to 4 p.m. with lunch from noon to 1 p.m. Ordinarily this full-day workshop would cost $150 per person but generous support from the Moscow Giving Circle reduces the cost to just $10. Pre-registration is required for this session.

People who attend the fundraising session will leave knowing:
Which prospective supporters are most worth your time
Which methods are most effective (not what you think!)
How to attract more large donors and earn their renewed commitment year after year
How to adjust your current efforts to maximize results without working harder

To see a taste of what this workshop will cover click this link.

To register, send an email to 1912Center@gmail.com with names of participants and the non-profits represented and a contact phone number and you'll have a spot reserved for the Wednesday workshop. The $10 for lunch may be paid by phone with a credit card in advance or by dropping off a check made out to Heart of the Arts, Inc. or with cash, check or card the morning of the workshop. Contact Jenny Kostroff at (208) 669-2249 with any questions or stop by the 1912 Center's management office, located inside the Senior Center of the 1912 Center.



"Spring Flowers" by Julene Ewert
All Kinds of Happy

New hallway gallery show
featuring the work of Julene Ewert

Through October

Now in the hallway gallery at the 1912 Center we are featuring the work of Julene Ewert in a solo show titled All Kinds of Happy.

Julene is a Moscow local artist who loves common materials which she uses in surprising ways. Bits and pieces of objects from the past add a deep flavor to her work. She has been inspired by her grandmother who loved to sew, quilt and do embroidery. She is also infulenced by nature, travel and everyday life.

The work featured in the show are both originals and prints and everything is for sale. To purchase any of the pieces, please visit the 1912 Center's management office. The show will be up in the hallway through October.





The west end of the 1912 Center
What's Next?

The facility now has all the windows replaced and it looks beautiful thanks to our fantastic community donors' support! Windows may still be adopted for a $1,912 donation that may be made over time. Leave your own legacy at the 1912 Center with an engraved plaque on the window you choose and help the next construction project at the facility. We may look all renovated from the outside but there are 20,000 square feet of space to get restored upstairs in the building to create more gathering spaces for our community.

In 2018, the roof (at the end of its 15-year life span) will be replaced during a summer project, and the monument sign on the corner of the property will finally be put in so that you will know that you are indeed at the 1912 Center! We are also in the process of raising $2 million in funds to be able to complete the second-floor renovations that will include a small auditorium, a community living room, an historic classroom, bathrooms and more. Come check the space out on a tour during one of our summer Plaza Concerts or Winter Markets so you can see first-hand what we are raising money to do.

Questions about the renovation project and what comes next? Please contact Jenny Kostroff in the 1912 Center office at (208) 669-2249 or e-mail the 1912 Center at 1912Center@gmail.com and she will happily share with you what is happening at the building. Thank you so much for your support and shared excitement for getting more space renovated inside the 1912 Center in the next three years!

In the meantime you can visit our Facebook page for weekly updates on happenings in the building and photo albums of past events in the spaces to help you plan your next reason to come to the 1912 Center.




top
Heart of the Arts, Inc. (HAI) Enriching lives and creating community by operating and restoring the 1912 Center.